Essential Guide to Video Production & Video Marketing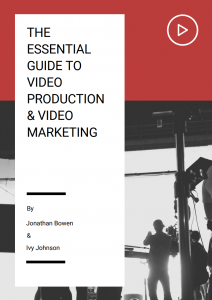 Video content has emerged as a critical tool for many sales and marketing teams to engage prospects, clarify branding, and demo products & services. The problem is that video is still a relatively new medium in the digital landscape and some marketers don't know always know where to begin, how much to budget, or what strategy to set.
Download our guide to learn:
The basics of the video production process and how it ties into video marketing.
The different types of video approaches for different types of messaging goals and different types of budgets.
Simple distribution strategies to optimize video marketing ROI
Please fill out the form below to download your copy!
JLB Media Productions
Leading national corporate video production company. We have produced nearly 1000 videos in 41 states and 93 of the top 100 U.S. metro areas.